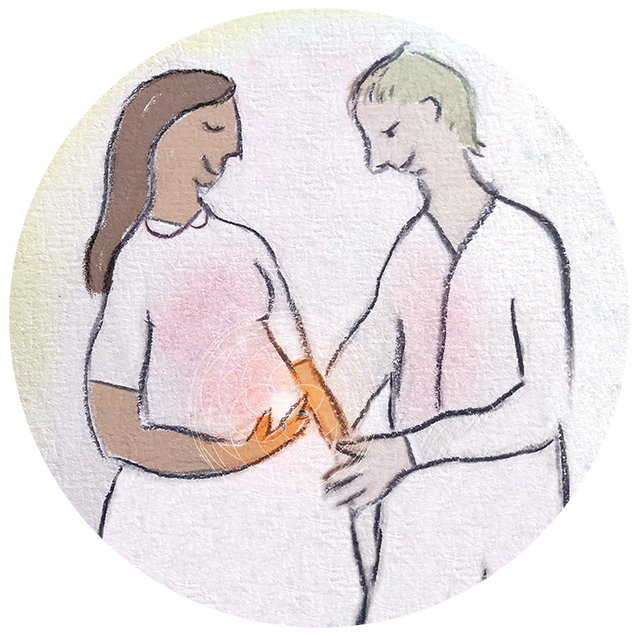 Gentle Beginnings for Pregnancy
The Gentle Beginnings approach honours the unique developmental timing of each child and values of every parent. It is holistic, natural, inclusive and relational.
Gentle Beginnings for Pregnancy, an online course, is a new venture created to introduce parents to wise gentle ways of the Gentle Beginnings approach, as preparation for when the baby arrives.
The main benefit of the course will be a deep sense of calm as you have a sense of the path you wish to travel as parents together BEFORE baby arrives.
The Gentle Beginnings for Pregnancy course
This new online course gives you time, while you have time, to reflect and prepare for parenthood alone or with your partner, to explore your shared values, what practices, what ways you will choose to welcome your new child into the world.
This is a pilot course consisting of three sessions, each 1 ½ hours long. The full cost is £60 payable through paypal.
We will cover and discuss together the following themes:
Your values as parents, your vision for your new family life, your own spiritual journey – what ever that may be now a baby is coming to you.
An introduction to the work of Emmi Pikler and the four main principles, including developing relationship during times of physical care are and the crucial importance of natural motor progression. How, if you choose, you can bring these principles into your parenting.
Practical insights into nappy changing, crying, feeding, – where to get help and support if needed.
Appropriate play objects, clothes and equipment. What you need and what you don't need in our post- plastic world.
Please contact me for new courses
If you are interested to continue to meet together with my guidance after the course we can arrange more on-line. After attending the Gentle Beginnings for Pregnancy course you may wish to continue to meet together to learn more and share your pregnancy journey. We can arrange to continue weekly/fortnightly or monthly sessions on line. We can also arrange to meet face to face in a group once your baby is born and the post-covid restrictions are eased. Meeting together once the baby is born is a wonderful way to learn and enjoy your baby's progress with others in a safe supportive space.
You are welcome to phone me on 01904 612683 if you wish to discuss details of the course further
The Gentle Beginnings approach helps parents
Create a warm, co-operative relationship with baby from birth, primarily during care times
Understand why babies need self-initiated movement and play from birth
Use simplicity and gentle routine to create calmness, peace and ease
Provide appropriate play objects, clothes and equipment
Observe with new eyes to get to know their unique child and their needs
Find a safe supportive group of parents and create friendships
Find confidence and joy in enjoying their baby's amazing unfolding
Learn lullabyes and songs
Practice mindfulness and conscious care
Join a closed facebook group with regular interesting articles and posts
The Gentle Beginnings approach supports you as you create a warm nurturing relationship with your baby, fostering their self confidence, security and contentment from birth and ensuring full natural movement development. How I wish I had known as a new mother what I have since learnt! Now I have nearly 30 years of training and experience supporting parents and young children in groups. I have run Gentle Beginnings weekly particpative groups for over 12 years, guiding parents with their infants in the practice of simple but profound understandings about child development, respectful care, natural motor progression and mindfulness. Together these insights proide helpful conditions for the natural and joyful unfoldment of your child, and your deep enjoyment of this precious time.
It is an approach to parenting based on deep wisdom informed by the insights of Rudolf Steiner into child development on all levels – physical, emotional, cognitive and spiritual, the exemplary understanding of practical care and natural motor development developed by Emmi Pikler at the Pikler Institute, Hungary, psychanalytic child observation and the latest understandings from neuroscience. In these challenging and uncertain times, we need as parents, more than ever, for the hope of our children's future and the world, to understand how to fulfil our baby's real needs and to find fulfilment as parents, simply and gently. Not on our own but with the safe support and companionship of other parents. Practicing the Gentle Beginning approach, with the support of others in a safe group, brings great relief, confidence and joy to parenthood.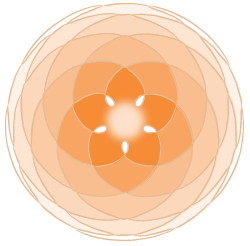 Childcare for the 21st Century