Gentle Beginnings Parent and Baby groups
"A Gentle Beginning" is a pioneering approach to parent support in the first 18 months of a child's life, inspired by the Pikler Approach, the Steiner/Waldorf understanding of child development and Simplicity Parenting.
"A Gentle Beginning" helps parents find confidence and joy in their growing and changing relationship with their baby. This is easier when there is an understanding of what babies naturally need in order to thrive. The Pikler approach helps us to see and create our relationship with babies with new eyes!
My approach is guided by these streams of understanding:
The profound insights of Rudolf Steiner into the subtle and spiritual nature of the human being provide a neglected but crucially important wisdom filled understanding of what is appropriate and not appropriate to bring to a child in the first years of life.
The rich and well documented experiences of observing and caring for young children at the world renowned Pikler Institute in Budapest, and its USA offspring – Infant Educarers (RIE)- in the USA. The Pikler approach offers a clear picture on the one hand of how a joyful, co-operative bond can be developed between parent/carer and child from the earliest weeks and months , and on the other hand why infants need the freedom to come into standing through their own initiative.
Psychoanalysis, neuroscience and Simplicity Parenting provide further insight into many aspects of parent support work including the importance of the parent-baby bond, and the benefits of group support.
My counselling skills and natural ease ensure that the session space is safe and nurturing.
"We just wanted to say a huge thank ou for the advice and support you've given us throughout Gentle Beginnings. It has been invaluable. We'll really miss the group, and you!"
Vikki and Dylan
"Learning your ethos towards babies and children has been so helpful. Observing the children quietly and learning that you don't need to constantly interact with or entertain your baby. I have been very influenced by these ideas and I feel that it has supported and encouraged some of my 'natural inclinations'."
A typical session
Venue: York Steiner School, York. YO10 4PB

Days and times:
Mondays 9.45-11.15 and 12-1.30 Wednesdays 9.45-11.15

Sessions last 1 ½ hours
There are a maximum of 7 mums/dads and their babies/infants
Mum or Dad are given a welcoming drink and homemade cake/biscuits ( dairy, gluten and egg free)
We observe the children move and play, enjoying their development, week on week.
We share how our week has been and support each other's journey.
We sing nursery rhymes and interactive songs together
In addition there is:
A closed facebook page for all former and present participants where I and others post articles and events of interest.
Parents evenings for questions and friendly discussion
The sessions are £8.50 in advance payable in half termly blocks. The first session is FREE.
Parents usually stay with me for a year, until their children are toddling. Parents form a strong supportive group which outlast the formal sessions.
"We have loved coming to Gentle Beginnings and will miss you and your sessions. I feel I am much more mindful of Barnaby's cues and of my reactions to situations and as a result I feel much more conifdent in the choices I make as a parent and much more connected in our relationship."
"Thank you ever so much for such a nourishing and profound experience which we shall never forget."
"Thank you for showing me the gentle Pikler way to raise a baby – it has made it such a joy to be with my second child and that is such a gift." Susy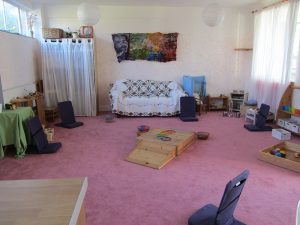 Examples of Articles
Two articles written for Kindling Steiner Early Years Magazine about Gentle Beginnings.
Article written by a parent about Gentle Beginnings
A Mother's Journey with Gentle Beginnings (pdf)
A Personal View by Dorothy Marlen
Parent and Infant Groups informed by the Pikler Approach  (pdf)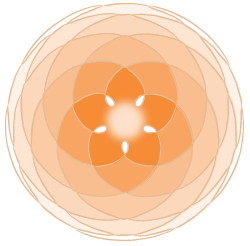 Childcare for the 21st Century