Consultancy
Pikler introductory training & consultancy packages
I offer introductory talks, half day, and full day training workshops. training and consultancy packages to early years settings, early childhood trainings and courses, childminding agencies, health professionals and parents. I also offer advisory and observation visits and mentoring.
I have 10 years of Pikler training and experience and have this year been awarded the position of Pikler pedagogue with the European Pikler Association – the first in the UK.
In my training workshops I use a blend of presentation, experiential and reflective exercises, observation, video footage, and discussion to raise awareness and practice to new levels of care.
I travel throughout the UK and overseas. Last year (2019) I spent a month in Japan bringing an introduction to the Pikler approach to trainings and nursery settings in Fukuoka, Osaka and Tokyo. Recently I have given day workshops to many organisations including Early Childhood Outdoors, Hatfield College, Supersaurus, the Curiosity Approach, Reflections, Hove, Sing and Sign conference, AIAM conference, Nursery World Conference, Sheffield Hallam University, Steiner Parent groups around the country, Pikler UK Association conferences and workshops,
I offer training and consultancy packages to suit your setting or training.
For example:
Half and I day workshops
Half and full day observation and mentoring in settings
Regular advisory visits and mentoring in settings
Introductory talks
Experiential workshops
Here are some training themes I can offer in my role as a Pikler pedagogue:
Guiding principles of the Pikler approach to respectful care
Times of bodily care as key to attachment and joyful co-operation
The crucial importance of self-initiated movement and play
What natural movement development looks like and where it can go wrong
Keys to creating calm and harmonious environments
How to weave activity and calm to create security and health
Simple toys create the best play
Slowing down – why and how
A new look at mealtimes
A new look at nappy changing times
An example of a training package
I gave 3 full days introductory training to baby/infant room leaders from a group of nurseries. The first day was on Pikler care principles and respectful care. The second day was on movement and play. The third session concentrated on reflecting on practice in the participants settings, using their written observations and video footage.
In between the workshops, which were a month apart, I asked the participants to observe children in their care. We used this material for reflection and learning new levels of practice and care.
After the 3 workshops I visited each nursery in turn for a day, to observe and further reflect with the staff on particular issues.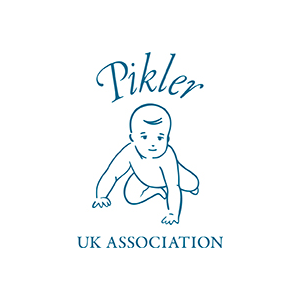 Some feedback from this process
"Thank you so much for opening our minds and causing some 'chaos' in our thinking. We look forward to working with you on leading a revolution in Early Years."
"My staff have reflected spontaneously and positively on your visit a few times since you were here. The importance of allowing children to crawl, roll and not be sat up or restricted has been brought up on many occasions so I think we have definitely got the message across there. I have also noticed two occasions at mealtimes when a member of staff was about to start a conversation with another adult over the child's head then stopped themselves and engaged in conversation with the child. I feel this is great progress indeed."
"I felt you kept your presence in the room as subtle as possible, interacting with the children and staff when they came to you but otherwise watching us calmly."
"The times of personal care have definitely now slowed down in our room."
"Thank you so much for your positive words and feedback. I think it was very beneficial for my team to meet you in person and hear you back up and support all that I have brought back to them from my training sessions with you."
"Thank you for opening my eyes and mind to Pikler. I really look forward to exploring further".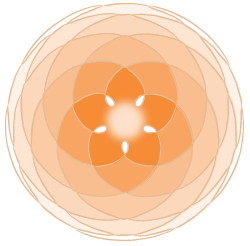 Childcare for the 21st Century